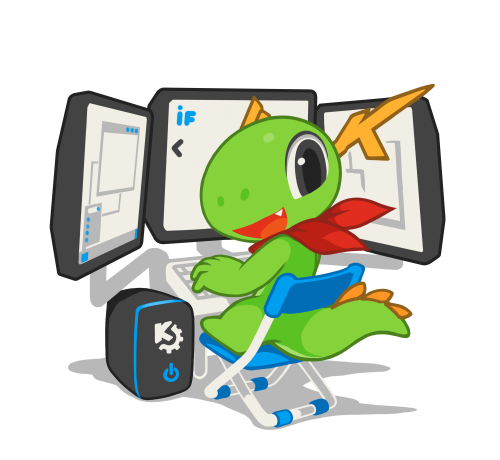 Zapojiť sa
Kontact's source code is spread across many components in many repositories - it is easy to get lost and overwhelmed if you are new to it. If you want to get involved in development of Kontact just read the materials linked from this page and get in touch with us - we will help you find your way around our codebase.
Please start by reading some information on the KDE PIM Community wiki.
Junior Jobs
Looking for some simple tasks to get started with improving Kontact? Then check out our junior jobs. We have collected a number of tasks that are fairly simple and isolated and don't require in-depth understanding of the entire codebase and architecture - perfect entry point into the beautiful world of Kontact.
If you would like to start working on some task, feel free to assign it to yourself (unless it's already assigned to someone else) and let us know in the comments below the task.
Build Kontact from Sources
Follow this Guide how to get started with Kontact development. It contains links to many other useful wiki pages with lots of information.
We also have a Docker environment so that you can develop and test Kontact in safe isolation from your production setup.
Get in Touch!
The Kontact developers generally hang around on the #kontact and #akonadi IRC channels on Libera Chat. Most development-related discussions take place on the kde-pim mailing list. Just join in, say hi and tell us what you would like to help us with!
Not a Programmer?
Not a problem! There are plenty of other tasks that you can help us with to make Kontact better even if you don't know any programming languages!
Bug triaging - help us find mis-filed, duplicated or invalid bug reports in Bugzilla
Localization - help to translate Kontact into your language
Documentation - help us improve user documentation to make Kontact more friendly for newcomers
Promotion - help us promote Kontact both online and offline
Updating wiki - help us update the information present in the wiki, add new tutorials, … to make it easier for others to join!
Do you have any other idea? Get in touch!